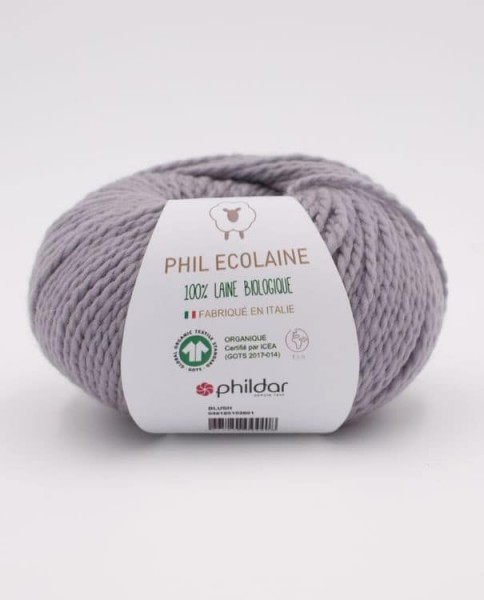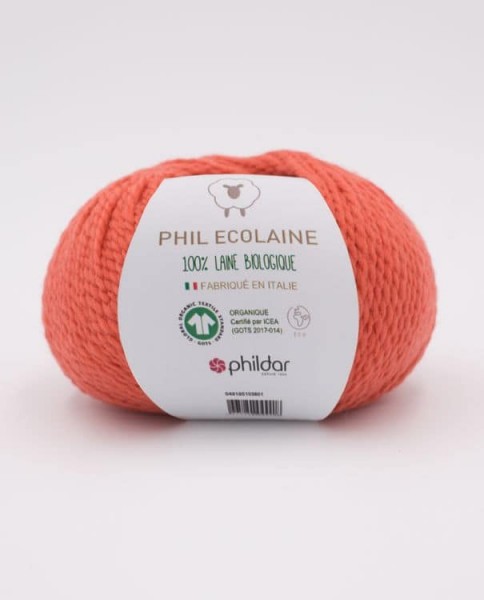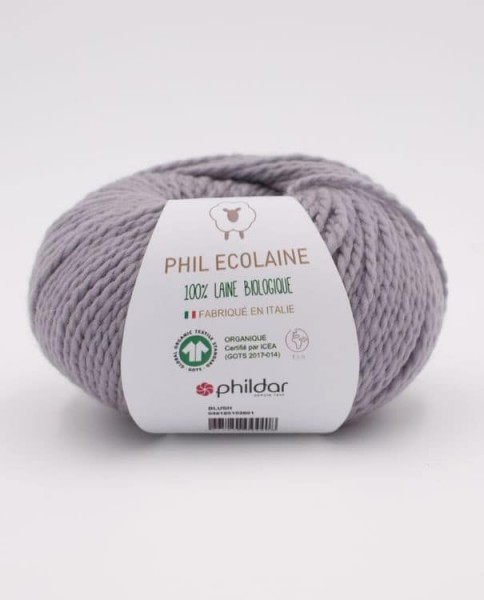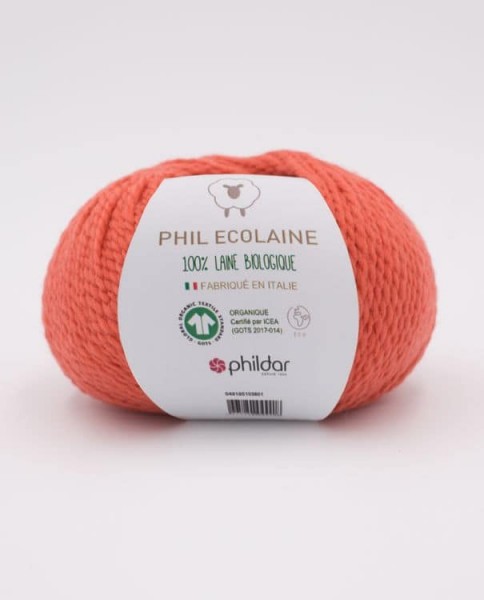 PHILDAR PHIL ECOLAINE
Cultivate your eco-responsible fiber with Phil Ecolaine, guaranteed 100% organic wool, 100% natural. Soft and supple like a cozy cocoon, it has largely earned the GOTS label: a guarantee of high standards and quality ... Beautiful for your knitwear, good for the planet! The PHIL ECOLAINE is made in Italy. The wool comes from sheep. It has the advantage of being strong, breathable and offers good protection against the cold. In addition, this Ecolaine yarn is GOTS certified. 50 gram balls, about 125 meters. 100% ORGANIC WOOL 9 balls for a size 42 and 3 balls for a size 3 months Sample 10x10 cm: 22 stitches x 30 rows Needles: 4 -Dry cleaning by a professional -No maintenance feature for this product -Ironing at a maximum temperature of the iron soleplate of 110 ° C. Steam treatment may cause irreversible damage
Cultivate your eco-responsible fiber with Phil Ecolaine, guaranteed 100% organic wool, 100% natural. Soft and supple like a cozy cocoon, it has largely earned the GOTS label: a guarantee of high standards and quality ... Beautiful for your knitwear, good for the planet! The PHIL ECOLAINE is made in Italy. The wool comes from sheep. It has the advantage of being strong, breathable and offers good protection against the cold. In addition, this Ecolaine yarn is GOTS certified. 50 gram balls, about 125 meters. 100% ORGANIC WOOL 9 balls for a size 42 and 3 balls for a size 3 months Sample 10x10 cm: 22 stitches x 30 rows Needles: 4 -Dry cleaning by a professional -No maintenance feature for this product -Ironing at a maximum temperature of the iron soleplate of 110 ° C. Steam treatment may cause irreversible damage
GOTS certification (Global Organic Textile Standard):
Our GOTS certified Phildar yarns are made from organic fibers, respecting people and the environment.
GOTS Certification (Global Organic Textile Standard) guarantees that the fibers used are of natural biological origin and manufactured with respect for the environment and the health of workers. This standard covers all stages of production, from harvesting raw materials through responsible manufacturing to labeling.